Seeing Mike Stall's post about how his black Lab reminded him of race conditions provides me with an opportunity to mention the contribution my dog has made to my career.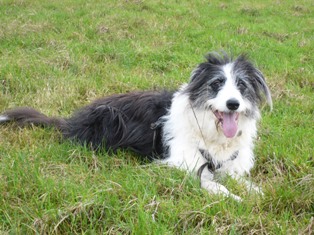 Holly is a Border Collie cross and she's approaching 10 years old now, though she hasn't quite learned how to act like it yet. She was a rescue dog and I've had her since she was 4 months old.
Many people talk about having ideas or solving problems in the shower or while out jogging. I've done most of my best work out with the dog wandering through the fields or along country lanes. I've thought through the solutions to technical problems, come up with project strategies, and developed business plans amongst many other things as a consequence. Practicing presentations usually generates about 10-15 minutes interest before she wanders off for some piece and quiet. I just have to hope the real audience last a little longer.
Not only man's best friend, but also an important professional development tool. :o)